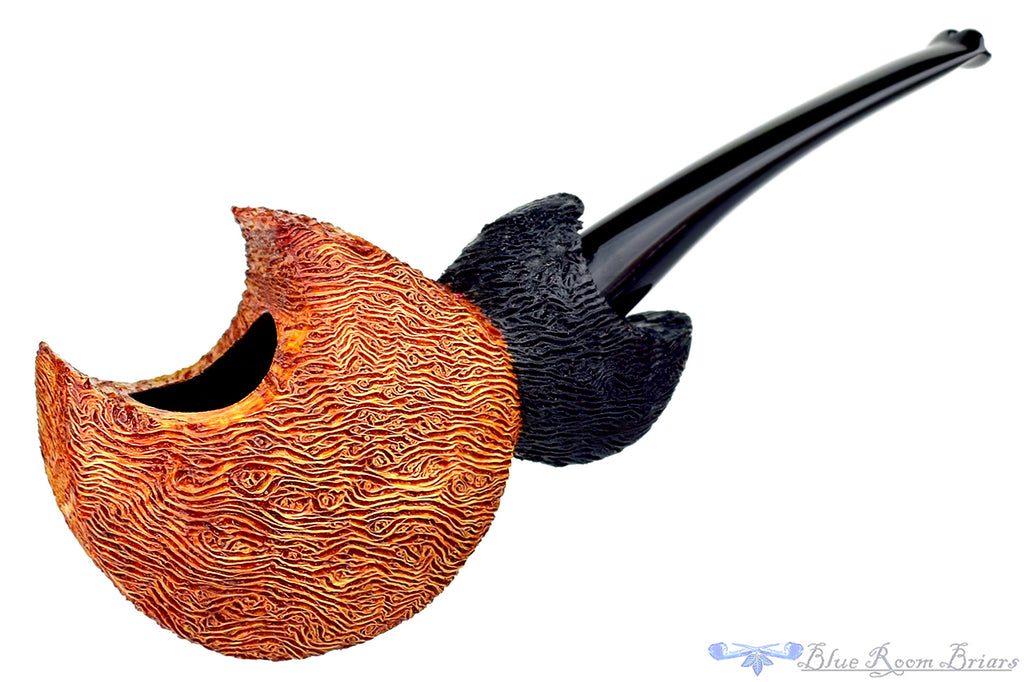 Roger Wallenstein Pipe Cross Pincher
Item # RW194485
Details
While the grain is more than just a little obvious, take a moment and let all that natural goodness sink in...
In person, this piece is even more dramatic.  Covered in caramel and sunset tones, this Cross Pincher is both subdued and vibrant.  Roger has proven over and over that he is unafraid of bending the shaping rules of the classic shapes, but this pair of crescents, sculpted into a pipe, seem alarmingly at ease with a pipe's purpose.  Perhaps this shape is long overdue, but as smoker - it's time has finally arrived.
Length:  5.56 in / 14.12 cm
Height:  2.15 in / 5.47 cm
Width:  1.43 in / 3.64 cm
Chamber Diameter:  .81 in / 2.05 cm
Chamber Depth:  1.00 in / 2.55 cm
Weight:  2.34 oz / 66.38 g
Origin:  Germany
Stummel Material:  Briar
Stem Material:  Ebonite
Markings:   "Walle"