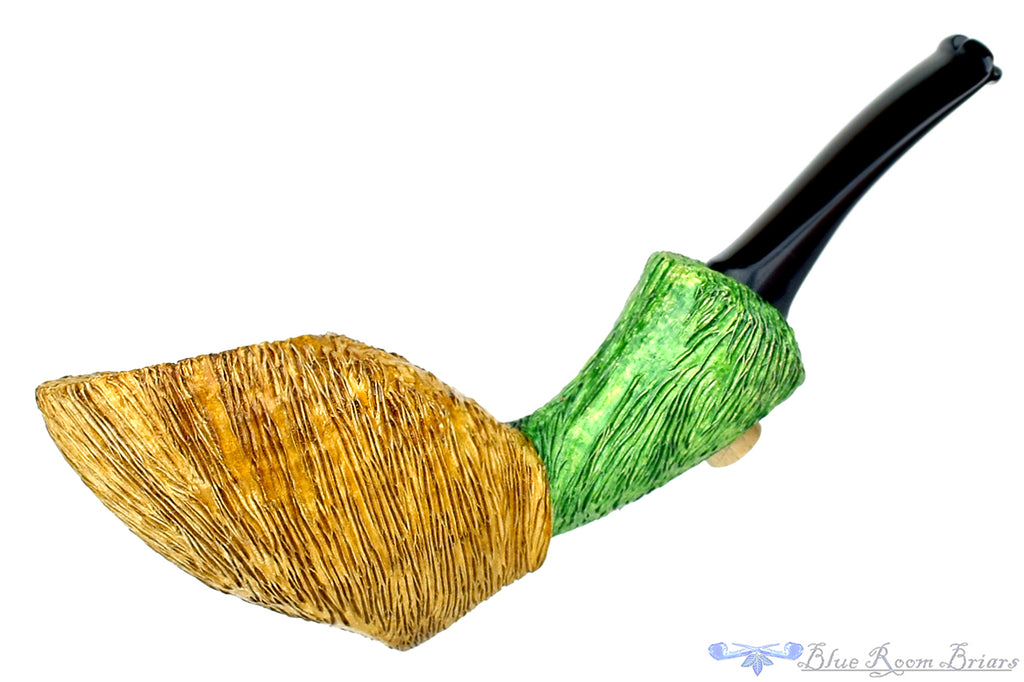 Roger Wallenstein Pipe Sibling
Item # RW194483
Details
Sculpted into an asymmetric prize, this deceptive smoker is difficult to appreciate the proportions just from the photos.  While the coloring is vivid and intense, the depth of the driftwood finish is astonishing.  Like new growth in the early Spring, the organic qualities of such a piece are as welcome to the connoisseur as it's smoking properties.  Light enough to clench with Roger's trademark gift for the uniqueness found only in nature, this Sibling is a brother to all pipe smokers.
Length:  5.88 in / 14.94 cm
Height:  2.40 in / 6.11 cm
Width:  1.48 in / 3.76 cm
Chamber Diameter:  .69 in / 1.77 cm
Chamber Depth:  1.54 in / 3.92 cm
Weight:  1.92 oz / 54.51 g
Origin:  Germany
Stummel Material:  Briar
Stem Material:  Ebonite
Markings:   "Walle"