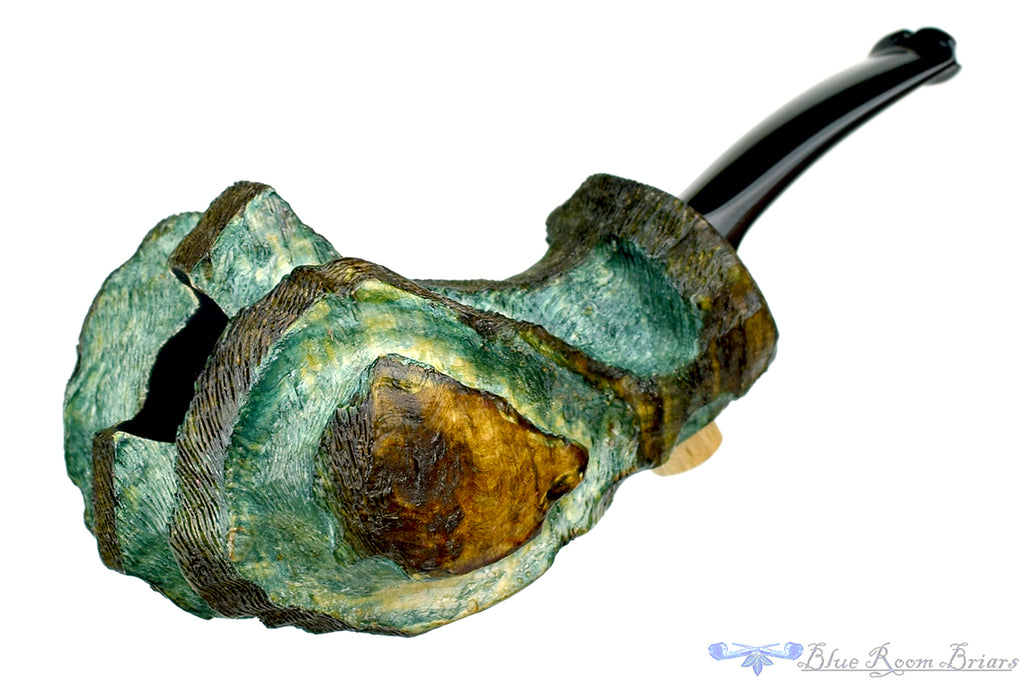 Roger Wallenstein Pipe Blue Wartfish
Item # RW194482
Details
Be warned, this charming, yet ever so different, Wartfish has a way of creeping under your skin.  You will be away from your computer or phone, and these images will find their way from your subconscious, bubbling up to the surface again, and again, until you come back to have another look.  We understand, we can't stop looking at it either.
Length:  4.88 in / 12.40 cm
Height:  1.89 in / 4.82 cm
Width:  2.47 in / 6.27 cm
Chamber Diameter:  .73 in / 1.85 cm
Chamber Depth:  1.43 in / 3.63 cm
Weight:  2.51 oz / 71.30 g
Origin:  Germany
Stummel Material:  Briar
Stem Material:  Ebonite
Markings:   "Walle"