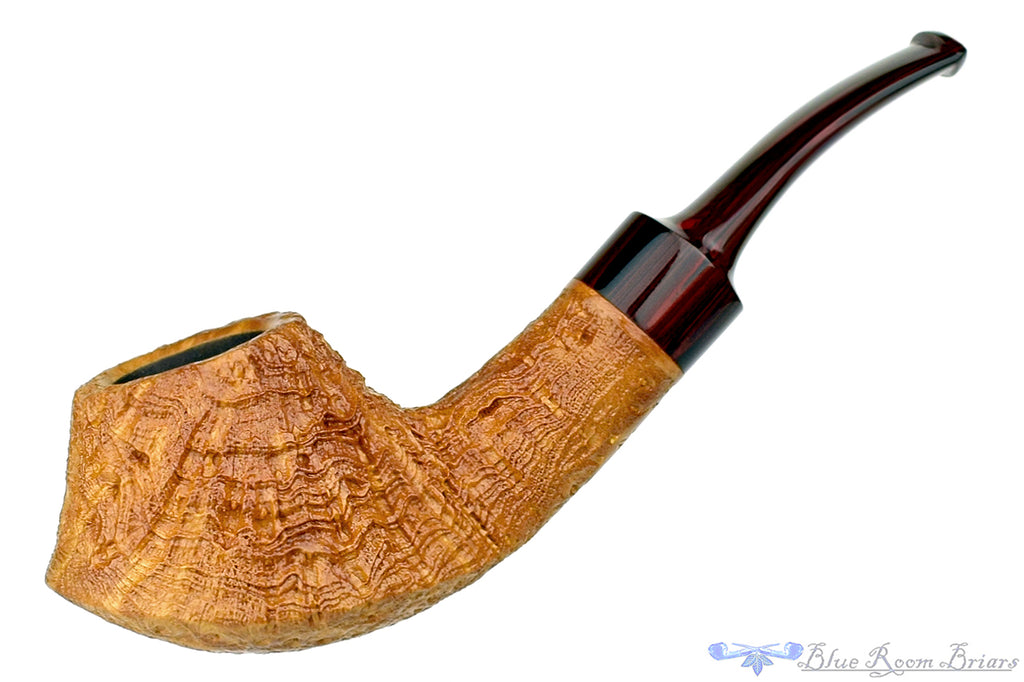 Clark Layton Pipe 1/2 Bent Tan Blast Strawberry Wood Volcano with Brindle
Item # CL194724
Details
Deep, craggy, ring revealing, and stupendously shiny, this strawberry wood volcano from Clark is especially fetching with the traditional brindle stem.  It reminds us of a piece of candy, just waiting to be unwrapped and savored - though this magnificent piece will last much longer.  Extremely well finished and lightweight, Clark managed to find the perfect orientation for a wood medium that is famous for not cooperating.  Bevelled at the rim to prevent reckless charring, this butterscotch bombshell will always look presentable with just a modicum of care.
Length:  4.84 in / 12.29 cm
Height:  1.51 in / 3.85 cm
Width:  1.64 in / 4.17 cm
Chamber Diameter:  .76 in / 1.93 cm
Chamber Depth:  1.17 in / 2.98 cm
Weight:  1.32 oz / 37.37 g
Origin:  United States
Stummel Material:  Strawberry Wood
Stem Material:  Ebonite - Brindle
Markings:  2019, "Layton", HANDMADE, U.S.A.