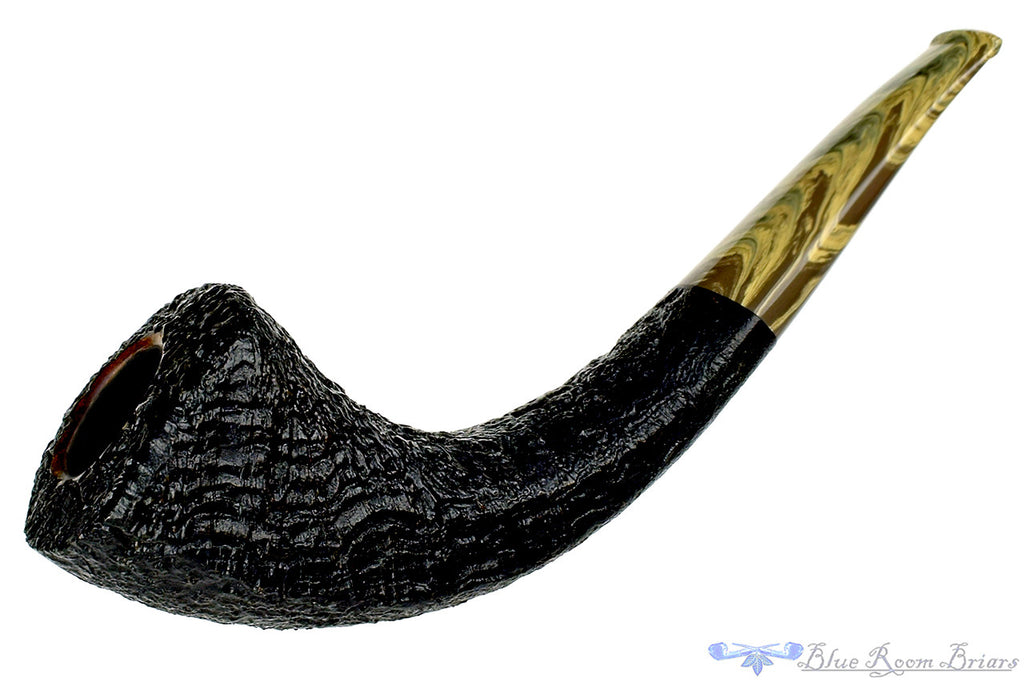 Clark Layton Pipe Black Blast Horn
Item # CL171794
Details
Funky and fabulous, this Clark Layton Horn of black blast and swirled ebonite is slightly panelled on the sides, which extend all the way down through the stem.  The distinct blast shows off some rings while the smooth portion of radius around the rim bevels down into a deep chamber.  Not too large so as to stay very manageable either in hand or clenched, the details are harmoniously incorporated into a balanced and unique piece.
Length:  5.80 in / 14.73 cm
Height:  2.36 in / 5.99 cm
Width:  1.60 in / 4.05 cm
Chamber Diameter:  .73 in / 1.85 cm
Chamber Depth:  1.71 in / 4.34 cm
Weight:  2.08 oz / 59.0 g
Origin:  United States
Stummel Material:  Briar
Stem Material:  Ebonite - Funky Swirled
Markings:  2017, "Layton", HANDMADE, U.S.A.