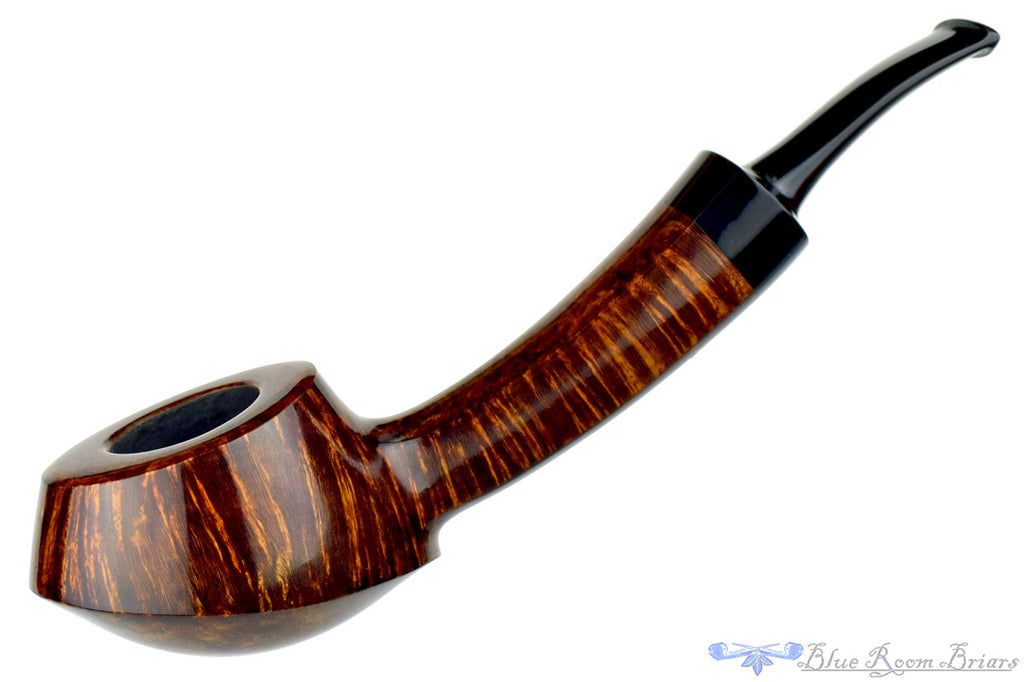 Clark Layton Pipe 1/4 Bent Volcano
Item # CL171793
Details
This gorgeous creature from Layton Pipes is a hybrid of sorts.  Clark took the theme of a blowfish and literally turned it on it's ear.  The result is this grain defying shape of shank panels, heal curves, cant, and ridiculously showcased straight grain and birdseye.  Nobody is saying every maker should chase the grain, but wow...it is spectacular when wood, carver, function, and new interpretation all come together!
Length:  5.75 in / 14.61 cm
Height:  1.35 in / 3.42 cm
Width:  1.74 in / 4.42 cm
Chamber Diameter:  .80 in / 2.04 cm
Chamber Depth:  1.13 in / 2.87 cm
Weight:  1.70 oz / 48.1 g
Origin:  United States
Stummel Material:  Briar
Stem Material:  Ebonite
Markings:  2017, "Layton", HANDMADE, U.S.A.