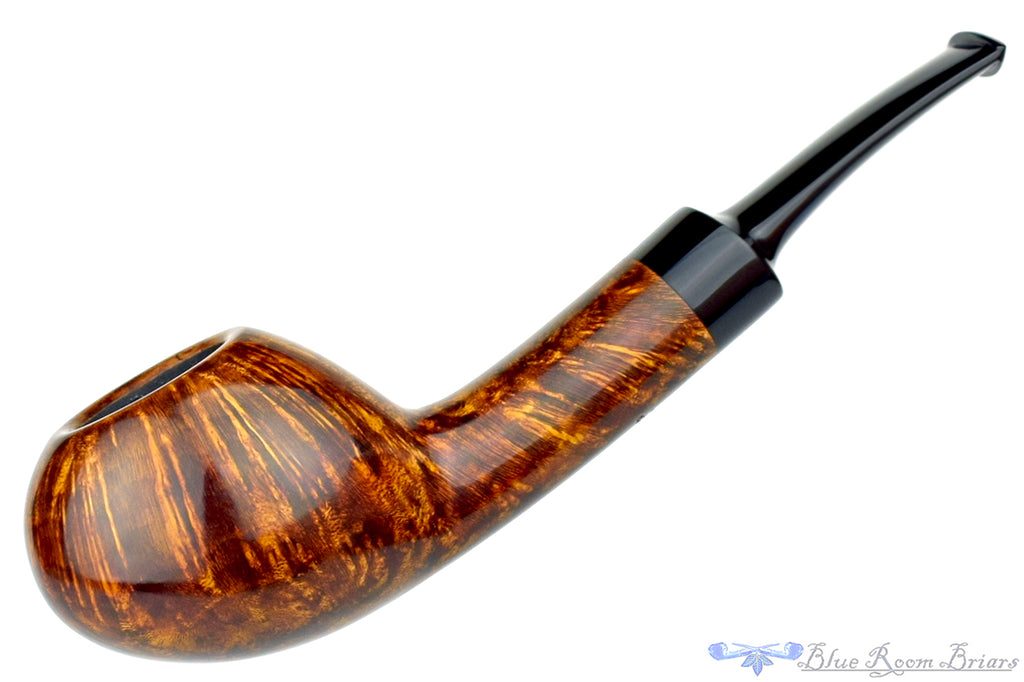 Clark Layton Pipe 1/4 Bent Squat Tomato
Item # CL194723
Details
Extravagantly finished smooth, this high contrast straight grained piece from Clark is an arresting and eye-catching specimen of beautiful wood and outstanding craftsmanship.  Pictures just don't do justice to the level of detail exhibited in this lovely grained tomato.  Fitted with a classic black ebonite stem, this easily clenched pacifier is, like every Layton Pipe, engineered to be peerless in its smoking qualities.  Does that make it even prettier?  Yeah...maybe just a little.
Length:  5.63 in / 14.30 cm
Height:  1.54 in / 3.93 cm
Width:  1.74 in / 4.43 cm
Chamber Diameter:  .81 in / 2.06 cm
Chamber Depth:  1.20 in / 3.06 cm
Weight:  1.64 oz / 46.60 g
Origin:  United States
Stummel Material:  Briar
Stem Material:  Ebonite
Markings:  2019, "Layton", HANDMADE, U.S.A.