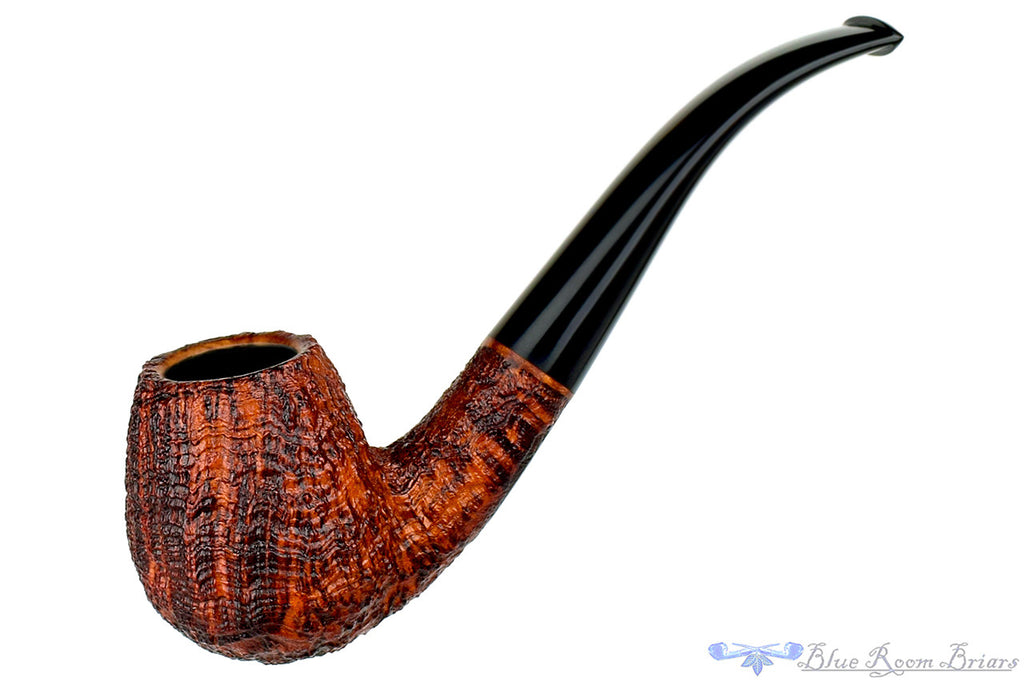 Clark Layton Pipe 1/2 Bent Ring Blast Billiard
Item # CL171795
Details
This sweet bent Billiard from Clark Layton's handmades is ripe for the smoking.  The very dense grain gifted the world with some amazing high contrast details of brown and red hues supporting a canvas of tight mellifluous rings from the blast.  And while, like all Clark's pipes, it is very eye catching, this little gem is destined to be a Virginia Perique smoker like no other - with its perfect sized bowl for flake or even a fine shag cut.  Light weight for clenchers, and priced far below what a smoker of this caliber is worth, it won't smoke for hours and hours, but it's the kind of venue that will make any blend blossom into the very best it can be. 
Length:  4.75 in / 12.07 cm
Height:  1.78 in / 4.52 cm
Width:  1.45 in / 3.67 cm
Chamber Diameter:  .72 in / 1.82 cm
Chamber Depth:  1.48 in / 3.77 cm
Weight:  1.34 oz / 38.2 g
Origin:  United States
Stummel Material:  Briar
Stem Material:  Ebonite
Markings:  2016, "Layton", HANDMADE, U.S.A.