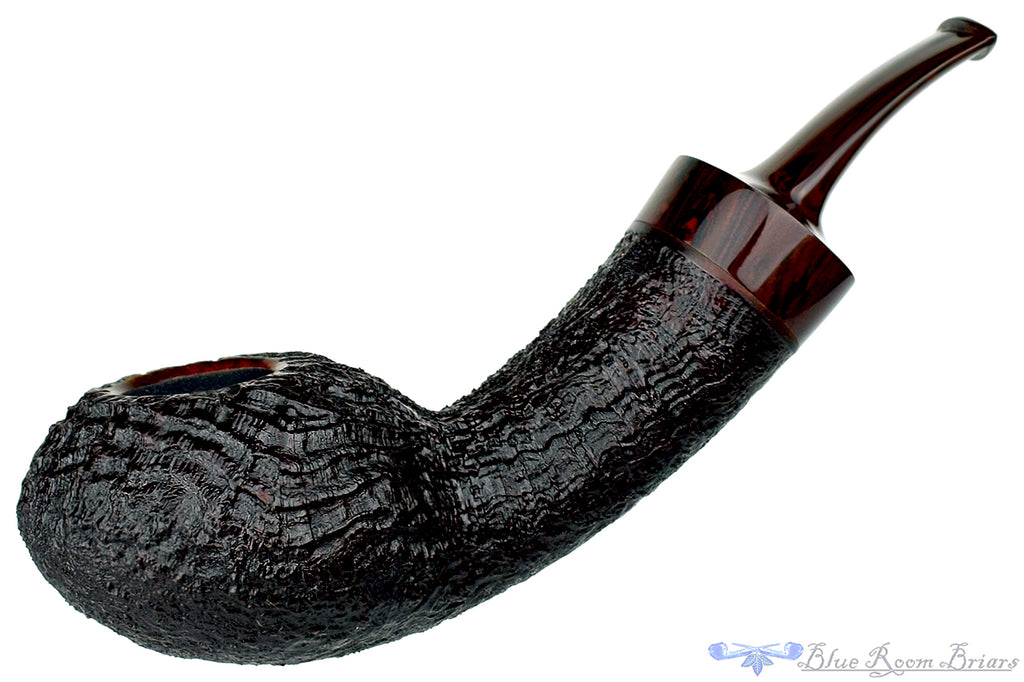 Clark Layton Pipe Large 1/2 Bent Black Blast Squat Tomato
Item # CL194722
Details
 Large and definitely in charge, this sizeable tomato from Clark is far removed from the smaller scale pipes always in fashion.  This thick shanked, reverse tapered beast was meant to be enjoyed in a favorite chair as opposed to on the go with a pocket pipe.  Engineered to smoke effortlessly, the deep and distinct sandblast reveals the growth rings that fill the large stummel, all capped with an enormous hand cut stem from brindle ebonite.  An heirloom piece, this monster smoker will be treasured as it passes down from generation to generation.
Length:  6.00 in / 15.24 cm
Height:  1.67 in / 4.25 cm
Width:  2.17 in / 5.52 cm
Chamber Diameter:  .83 in / 2.11 cm
Chamber Depth:  1.38 in / 3.51 cm
Weight:  3.25 oz / 92.24 g
Origin:  United States
Stummel Material:  Briar
Stem Material:  Ebonite - Brindle
Markings:  2019, "Layton", HANDMADE, U.S.A.