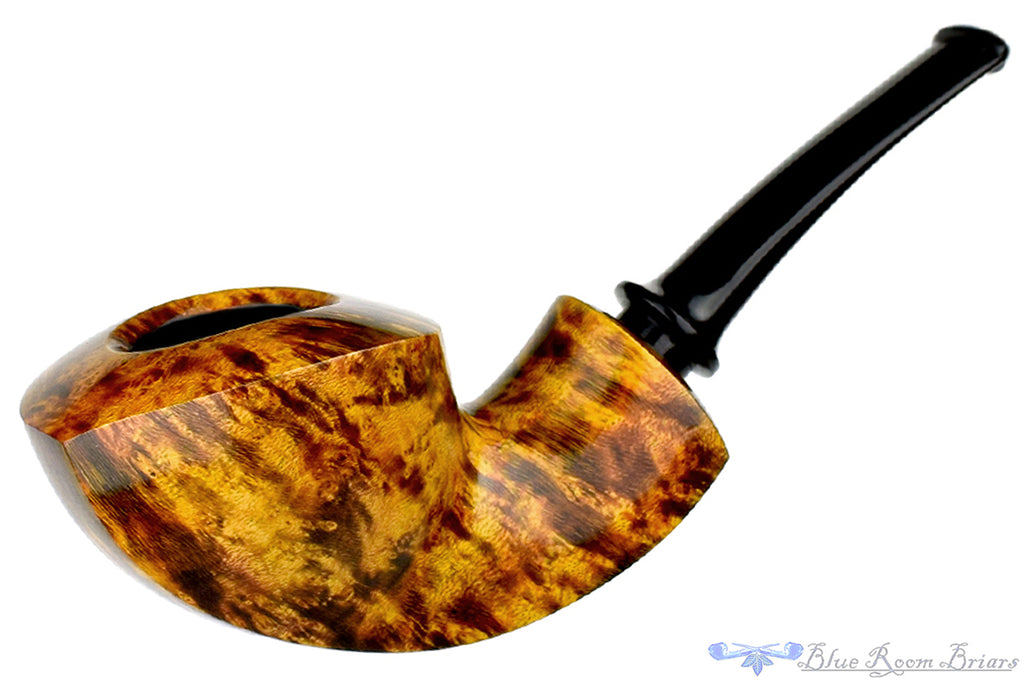 Benjamin Westerheide Pipe 1/2 Bent Danish Dublin with Tear Drop Shank
Item # BW161413
Details
Although not a large pipe this Danish Dublin from Benjamin Westerheide is a powerhouse packed full of expertly crafted details.  First the obvious eye catching high contrast smooth finish with honey, brown, and chestnut, then the toe tingling touch of an ever so slight bend in the stem, to the excellent curve of the seam as it travels down the shank to meet the rim, not to mention the subtle concave treatment at the end of the shank as the point of the tear wistfully drops away from the perfection of the crown stem.  Even the slot at the end of the stem, trumpeted and wide as is the entire easy draw on the draft.  Nothing left to chance...simply stunning.
Length:  4.62 in / 11.73 cm
Height:  1.59 in / 4.03 cm
Width:  1.77 in / 4.49 cm
Chamber Diameter:  .77 in / 1.96 cm
Chamber Depth:  1.15 in / 2.91 cm
Weight:  1.52 oz / 43.1 g
Origin:  Germany
Stummel Material:  Briar
Stem Material:  Ebonite


Markings:  "B. W."