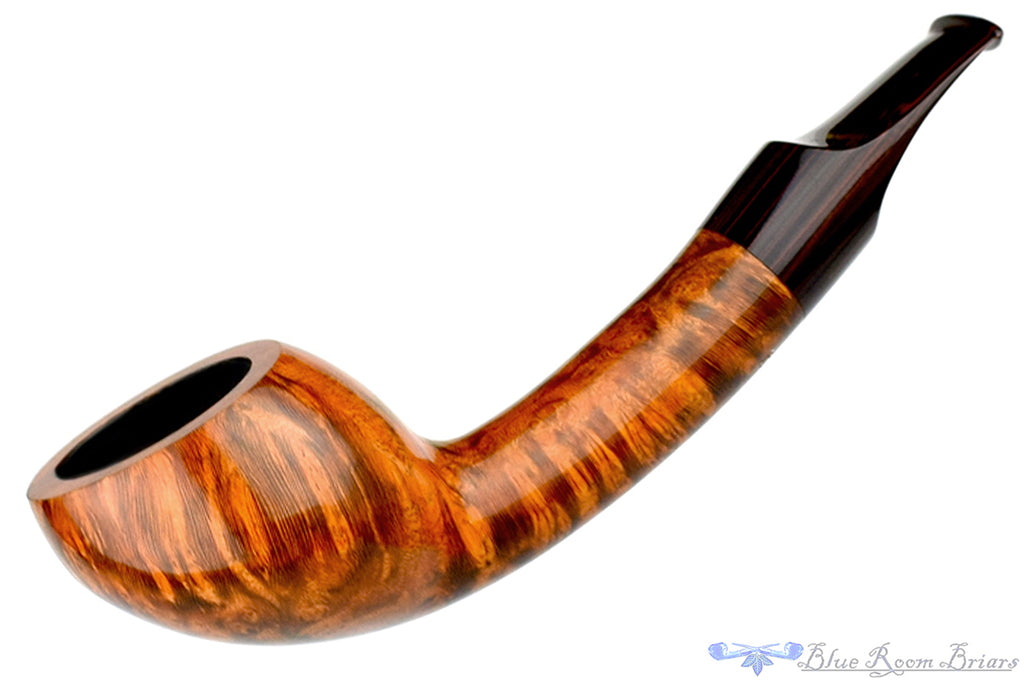 Benjamin Westerheide Pipe 1/8 Bent Tiger Striped Scoop
Item # BW161415
Details
Seductive curves and lines of flowing and swollen proportion set this Benjamin Westerheide Scoop out from many others like it.  Note the way the shank extends through the transition into the bowl by swelling out just as it passes the bottom of the chamber on its way to the sharp shoulder of the flat rim.  A reverse taper pinnacles into a saddle stem with absolutely nothing extra to get in the way.  And the tiger stripes in the finish...all packaged up with Benjamin's trademark open draw and slot for an outstanding smoking experience.
Length:  4.40 in / 11.18 cm
Height:  1.32 in / 3.36 cm
Width:  1.37 in / 3.49 cm
Chamber Diameter:  .76 in / 1.92 cm
Chamber Depth:  .94 in / 2.39 cm
Weight:  .81 oz / 22.9 g
Origin:  Germany
Stummel Material:  Briar
Stem Material:  Ebonite - Brindle
Markings:  "B. W."