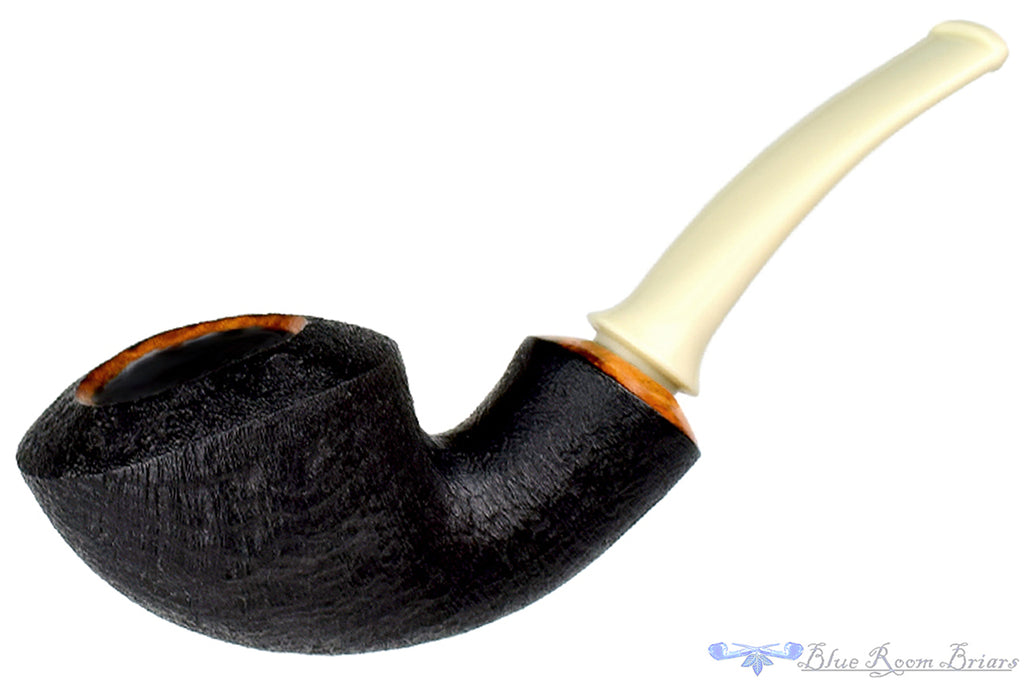 Benjamin Westerheide Pipe 1/4 Bent Black Blast Danish Dublin with Military Mount
Item # BW161412
Details
A delicate blast graces this quintessential pipe of the German Aesthetic from Benjamin Westerheide as he picks up design elements from Manz, Diederich, and the smoldering influences of the Danes that came before.  Compact, muscular, and graceful - as is all the work we've seen from Benjamin.  The touch of smooth at the bevel of the rim and the end of the shank give this military mount smoker just enough pop to really appreciate the buttery toned stem - a color profile suitable to any social situation where showing off a pipe is acceptable.
Length:  4.36 in / 11.07 cm
Height:  1.48 in / 3.77 cm
Width:  1.59 in / 4.04 cm
Chamber Diameter:  .76 in / 1.93 cm
Chamber Depth:  .90 in / 2.30 cm
Weight:  1.09 oz / 31.0 g
Origin:  Germany
Stummel Material:  Briar
Stem Material:  Juma - Ecru
Markings:  "B. W."