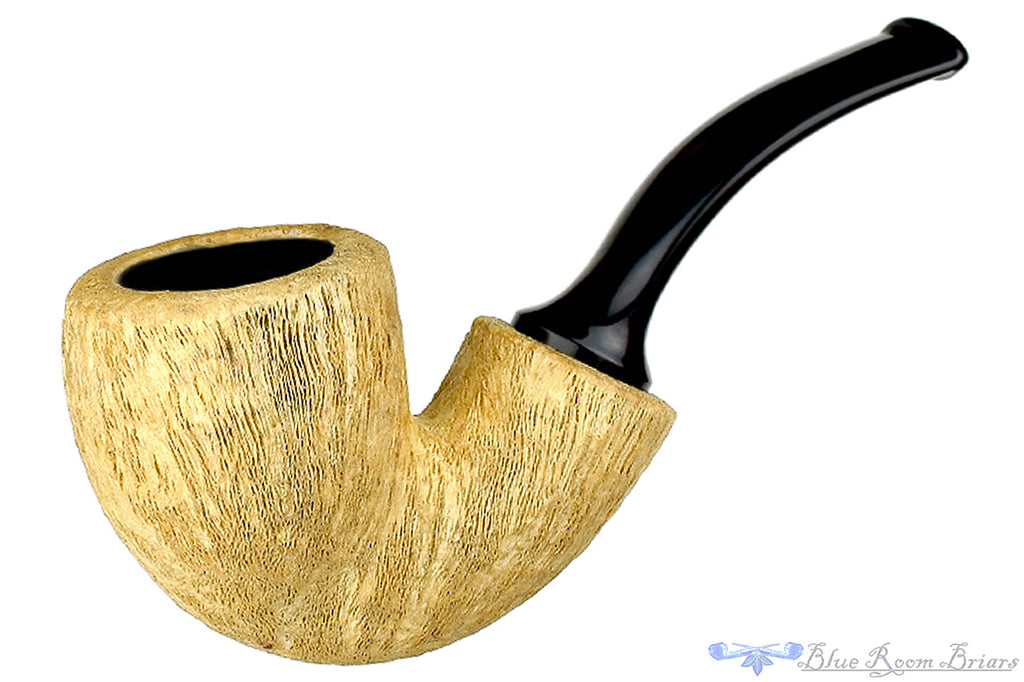 Benjamin Westerheide Pipe Bent Natural Driftwood Reverse Calabash
Item # BW161414
Details
This Benjamin Westerheide pipe is a Reverse Calabash, which is just a fancy way of saying that there is a second chamber in the shank of the pipe which most pipe smokers agree provides a foolproof means of getting cool, dry, sweet smoke every time the pipe is lit no matter what you put in it.  And as cool as that engineering feat is, this pipe is also trussed up in a natural driftwood finish.  The surface of the wood is worn away to reveal the grain pattern not just to the eye, but to your fingers as well, allowing the smoker to literally feel the grain while smoking it.  The natural finish will color over time and many bowls of sweet satisfying smokes.
Length:  3.74 in / 9.50 cm
Height:  1.75 in / 4.43 cm
Width:  1.35 in / 3.42 cm
Chamber Diameter:  .78 in / 1.98 cm
Chamber Depth:  1.31 in / 3.32 cm
Weight:  .95 oz / 27.0 g
Origin:  Germany
Stummel Material:  Briar
Stem Material:  Ebonite
Markings:  "B. W."