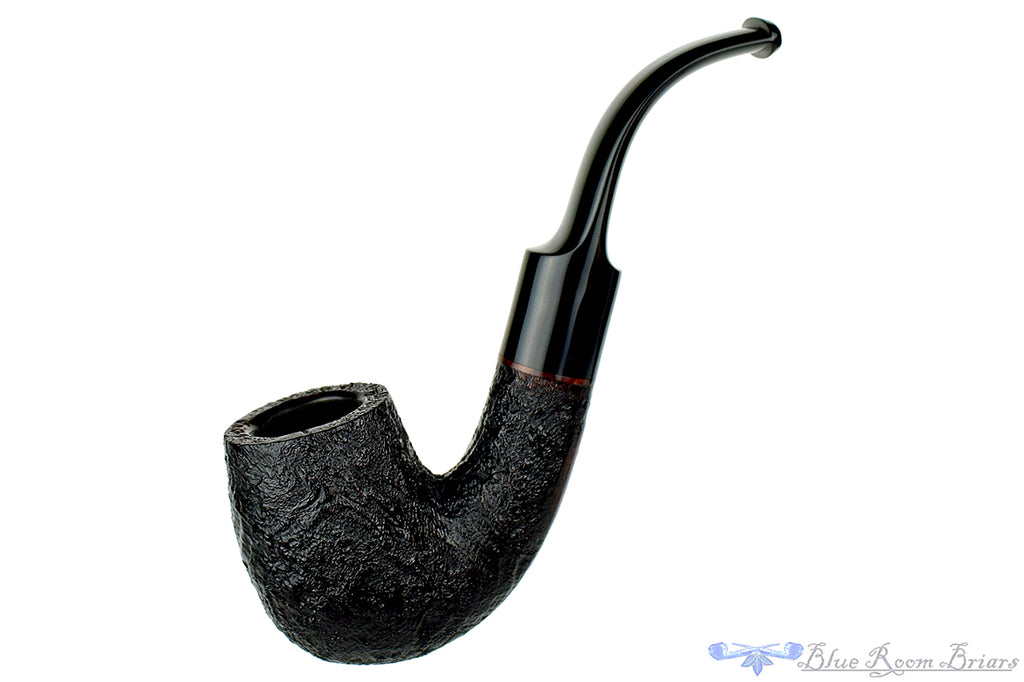 Blue Room Briars Pipe Sandblast 3/4 Bent Billiard
Item # BRB172250
Details
These stunning bent Billiards are the second run of our exclusive Blue Room Briars in-house production pipes. Stout and iconic, these supremely shaped classic and affordable pipes are hand finished to order by Jesse in the workshop.
Each pipe is fitted with a pre-molded German ebonite stem and then hand engineered for perfect smokability.  They are available in four sandblasted finishes: tan, ruby, brown, and black.  Perfect for the pipe smoker looking for a gorgeous and ample chambered, well engineered no nonsense pipe at under $200, a true rarity in today's market.
We like them for strong blends, flakes, plugs, and ropes, but any blend should absolutely sing while filling the niche for a serious smoker that never feels like a burden when smoked, unlike larger straight briars with not enough bend.  Production of this shape is limited, so pick one up today before they're gone.
Having trouble picking out your favorite?  Purchase a complete set of all four and save $110!
Although the pipes pictured are representative of the finish, some pipes may vary in color and proportion, but only very slightly.  Please allow two weeks for delivery of your hand finished pipe.  
Length:  4.62 in / 11.73 cm
Height:  1.96 in / 4.97 cm
Width:  1.44 in / 3.66 cm
Chamber Diameter:  .74 in / 1.88 cm
Chamber Depth:  1.71 in / 4.33 cm
Weight:  1.70 oz / 48.1 g
Origin:  United States
Stummel Material:  Briar
Stem Material:  Ebonite
Markings:  BLUE ROOM, BRIARS, 17